2017 FISHING FORECAST
We're looking forward to our 16th year of guiding fisherman on Brownlee Reservoir. We would like to Thank all of those who have fished with us through the years. Many have become good friends that we look forward to fishing with every year. We also had some new parties book with us last season that were a lot of fun to have on the boat and we hope to see them again this year
CRAPPIE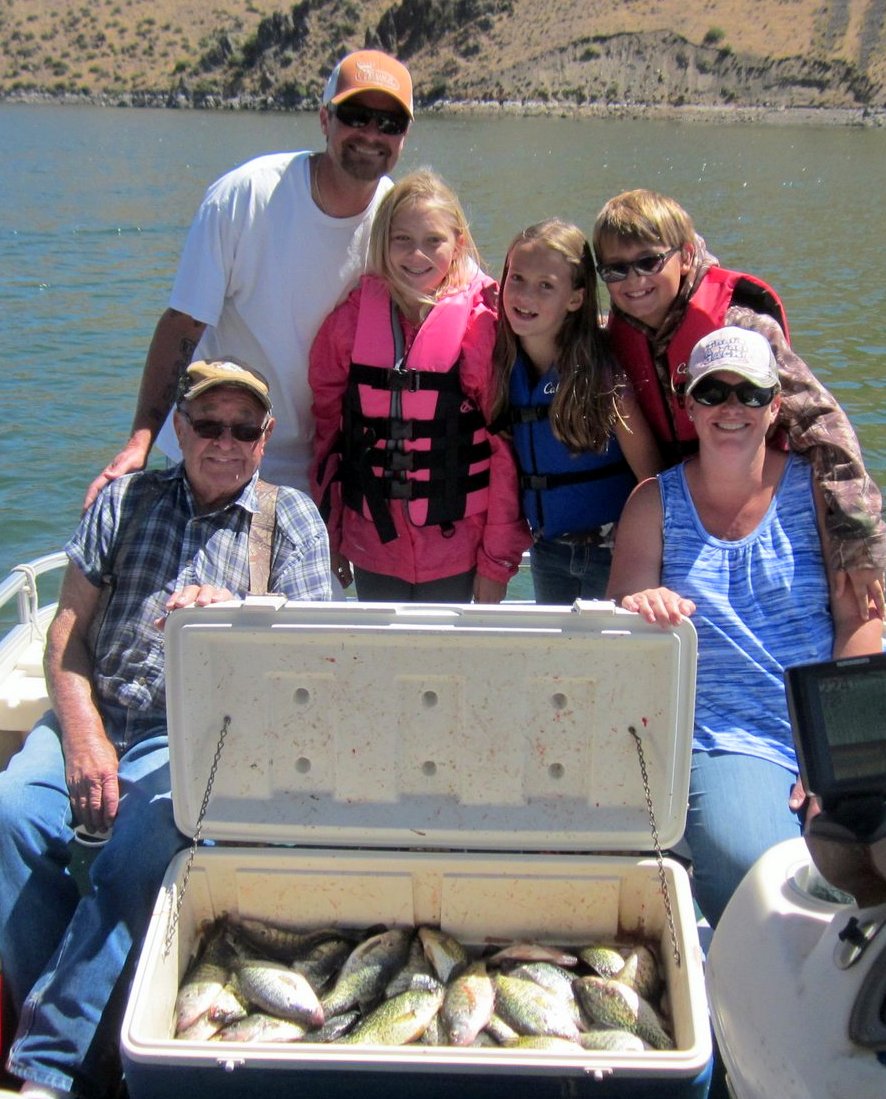 I'm optimistic about the fishing this year. I think most of the crappie will range from 10 to 12 inches. There should still be a lot of them in the reservoir and our catches should reflect that. These light biters can be challenging to catch until a fisherman gets dialed in on that days bite but once one figures it out it's a lot of fun ! The real bonus is the bounty of the catch. They are one of the best eating fish that swims.
CATFISH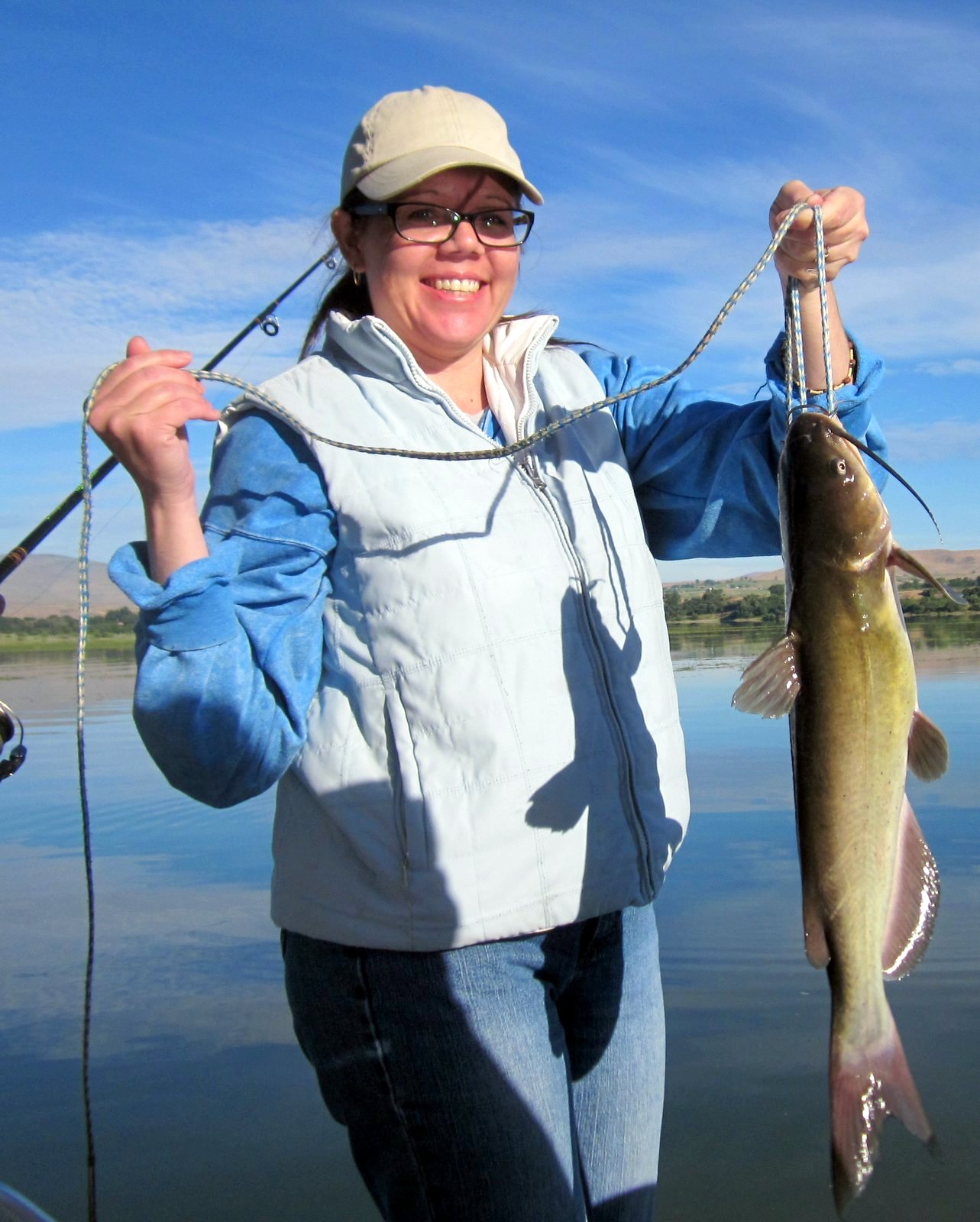 Crappie are our client's most desired fish but catfish are a close second. They fight hard, taste good and can get big. Most of the cats we bring in are 3 to 6 but we do get them up to 12 pounds and there are much bigger cats in the Reservoir. This is a pretty consistent fishery from year to year and doesn't go through the boom and bust cycles like our crappie fishing. I expect that we will do well on the cats this year.
OTHER PANFISH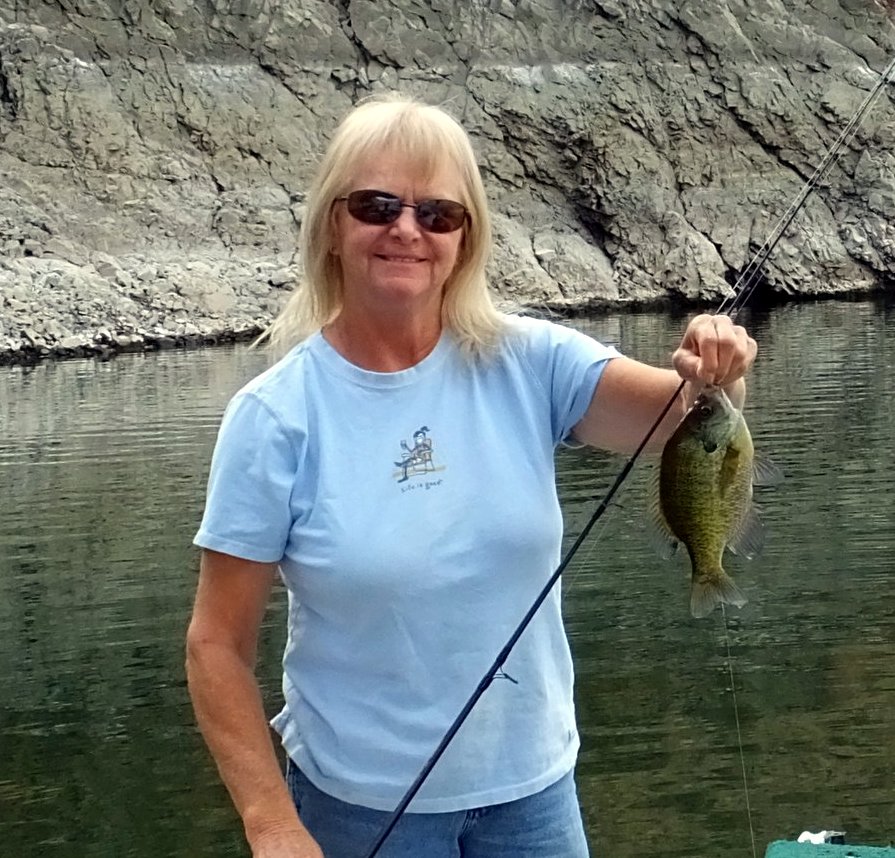 Crappie and catfish draw the most interest but yellow perch and Bluegill fishing can be good at times. They both get a decent size in Brownlee. While they are seldom a target species for our trips we catch them often while crappie fishing.