2014 FISHING OUTLOOK
I'm really looking forward to getting back on the water this spring. Cruising down the Powder Arm towards the Snake River, stopping to photograph wildlife, fishing spots along the way searching for the hot bite, catching-up with clients who have now become friends, it's hard not to have a good day fishing on Brownlee.
I expect the fishing to be on the upswing this year. This winter crappie of all ages from 3" - 14" were caught. There will be lots of juvenile crappie and some very large crappie caught. The future of the Brownlee crappie fishery looks bright .
Catfishing is becoming one of the most popular charters we offer. These hard fighting fish are not only fun to catch but are also great eating when cared for properly. We catch mostly channel cats but we also land quite a few blue cats and an occasional flathead. Average size will be from 3 to 6 lbs. but every year we land several 7 to 9 lbs. and an occasional fish up to 15.
2013 was a memorable year for small mouth bass. we caught good size bass throughout the season. The good fishing should continue this year as all age classes of bass showed strongly last season.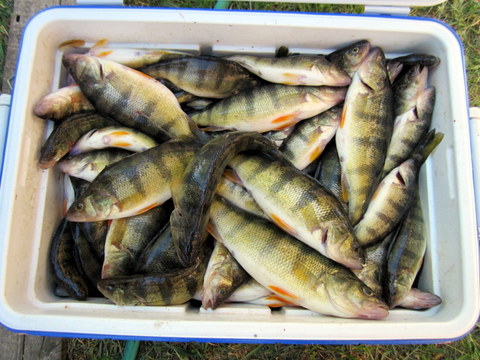 Yellow perch fishing has been steadily improving in Brownlee for the last two seasons. They can grow up to 15" and we regularly catch them from 9" to 13".
Bluegill should show up strong in the catches this summer. They travel in big schools and provide a lot of action.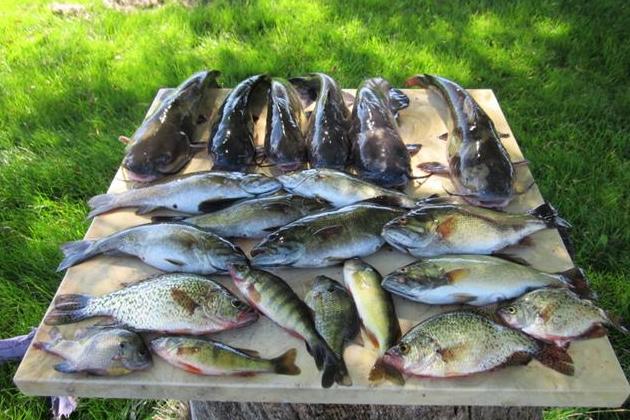 The variety of fish we catch really makes for a fun day. This is what most impresses fishermen new to Brownlee. Even in a so-called "slow" year we have a lot of fun out there. The smiling faces tell the story. Let us get you in on some of the fun.